How to add your logo to all of your videos!
Easy
Run VirtualDub-1.86
Open Your video [ctrl+O]


Go to the mený: Video / Filters [ctrl+F]


With the Filters windows opened ( popup ) click on "add" and than choose this
* Logo (1.7b2) by Donald Graft *


At this point another windows popup.. it's time to make same settings:
Choose your logo clicking on "browse"


Make a click on "Show preview"


Starting Frame = the number of the frame to start show your logo
Duration = the total duration of your logo ( this mean.. how much frame the logo is visible )
Loops = used only for animated logo ( a bmp sequence.. a little bit complicated gh )
Opacity = the opacity for your logo ( 255 is total and complete visible )
Fade - In Len = number of frames used for the fade in
Fade - Out End = last frame for the fade
Fade - Out Len = number of frames used for the fade-out
In our case:
* Duration = 500 ( frames )
* Y coordinates = 181
* Fade - In Len = 10
* Fade - Out End = 500
* Fade - Out Len = 10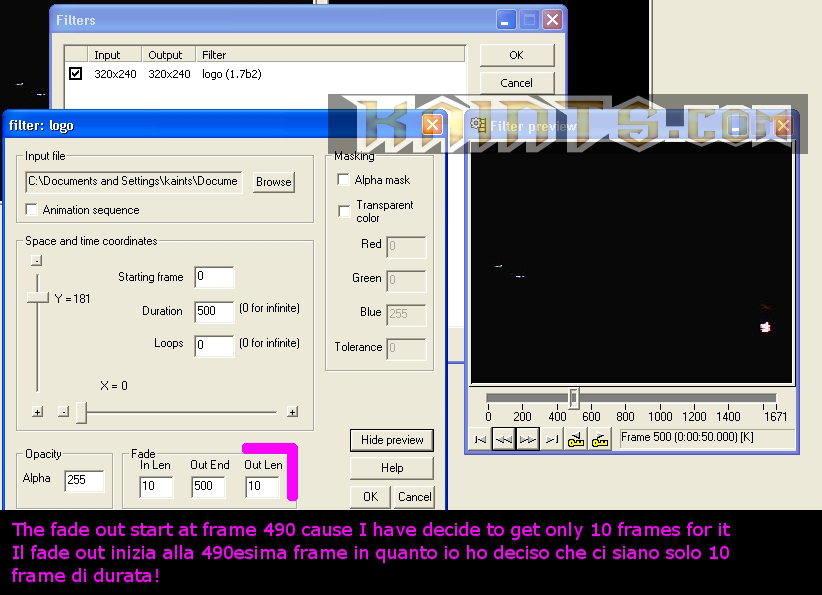 Make a click on "ok" to came back on the Filters windows.
Make another click to save our changes!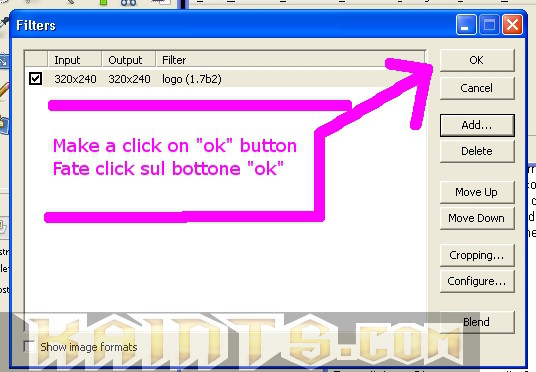 To save the new video we must encode him, than we must made some other setting for the "video" and "audio".
Go on Audio / full processing mode


an than on Audio / Compression


Choose a confguration for you audio
I choose this for my video


Now we must do something similar for the video...
Go on Video / full processing mode


an than on Video / Compression


And now You must choose your codec video
I have choose the Xvid codec


Go to the main mený and choose: File / Save as Avi [F7] to encode your new video with your logo ^_^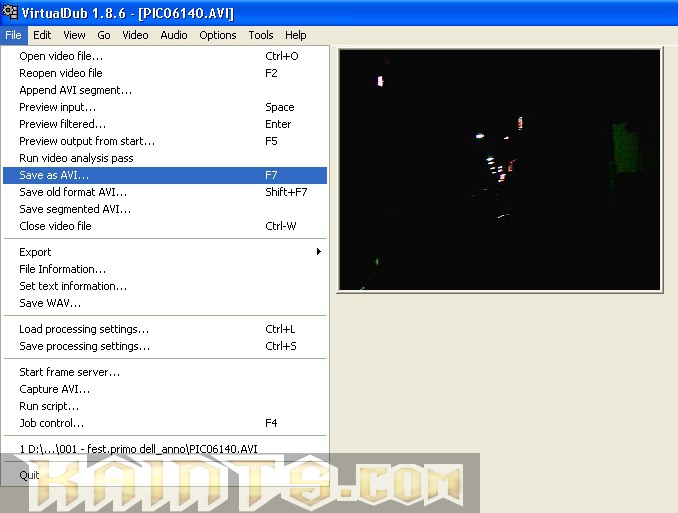 End ;)