Random Death Voice Tool
Very Easy to Use
This is a Speed Tutorial for the correct use of this little tool:
Run The programm:

Insert the total voice's number and the statedef number that You wan to create:
Select the character ( DEF File only ):

At this point the software will update all the need files for you and if all goes well it will show to you a message with the Characters's Author name.
In the character's folder you will find a text file with the name group and the sound name that you have choosento be inlcuded in the SND file.
If there are same problem, example [statedef -2] not found.... the software will make a txt file as tutorial to let you update the character by yourself.
Error not found Statedef -2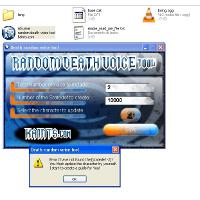 Example of the txt file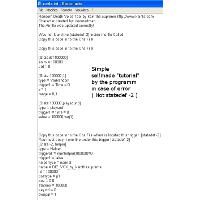 When the code is updated you must only put/include your sound file ( Wave ) in to the SND file.. and finish!