Semplice cornice per foto - 001 / Simple Photo Frame - 001
Cornice Oscura Tipo Quadrato o Ondulato / Dark Frame Wave or Square type
Facile - Easy
Questo/a opera Ŕ pubblicato/a sotto una
Licenza Creative Commons
.
VIDEO:
Con l'immagine da abbellire aperta, create un nuovo livello e riempitelo con il colore nero ( rinominate questo livello in "l1" ).
With the image to beautify opened, create a new layer and fill it with black ( rename this layer as "l1" ).

Create una selezione nel livello "l1" con lo strumento selezione rettangolare.
Make a selection on the layer "l1" with the rectangular tool selection.

Riempite la selezione con il colore Bianco, andate su Seleziona / Niente.
Fill the selection with whit, go to Selection / None.

Copiate il livello "l1", rinominate il nuovo livello creato in "l2".
Make a copy of "l1", rename this new layer to "l2".

Nascondete "l2" ( cliccando sull' icona a forma di occhio nella finestra dei livelli ) e Selezionate "l1".
Hide "l2" (by clicking on the eye icon in the Layers dialog/window) and select "l1".

Lavoriamo su "l1"; Ora andate su: Filtro / Mappa / Mappa a sbalzo:
We are working on "l1"; now go on: Filter / Map / Bump Map:

Settate la modalitÓ di fusione di "l1" su "Fusione Grana".
Set the fusion mode of "l1" su "Grain Merge".

Cancellate "l2".
Delete "l2".

Final Result
Versione Senza "passo 3" - "Seleziona / Distorci" - Version without the "step 3" - "Selection / Distort".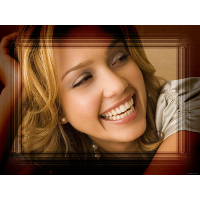 Versione con tutti i passi di questo tutorial - Version with all steps of this tutorial.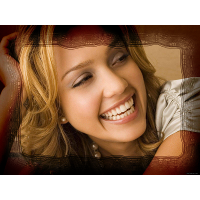 Gimp XCF
Potete scaricare il file originale per il Gimp ( XCF ) da questo link:
You can download the original Gimp File ( XCF ) from this link: