Ecco la notizia da te scelta:
This is the new that you have choosed:
Simple Photo Frame 003
Postata il 05-06-2013 14:15:22 da kain the supreme
News per la sezione: software
Questo Ť il terzo tutorial per la serie "Simple Photo Frame".
In questo tutorial creerete un bordo e uno sfondo "Griggio" attorno alle vostre foto.
This is the third tutorial for the "Simple Photo Frame".
With this tutorial You will made a Gray Border and a Gray Background all around your photo
"Jessica Alba Tribute"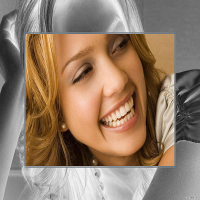 Tutorial:
Simple Photo Frame 003
Torna indietro - Came back to the Archive: Back - Indietro