Ecco la notizia da te scelta:
This is the new that you have choosed:
Nuovo progetto!!
Postata il 17-01-2008 19:38:34 da kain the supreme
News per la sezione: mugen
Beh! pių che nuovo... sono tornato ad un vecchio progetto che stava lė fermo a prendere polvere e a fare la muffa.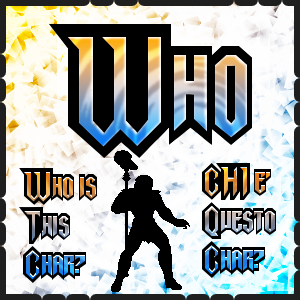 Vi lascio indovinare chi č il personaggio che sto attualmente programmando!
I came back to and old project!
I don't want to say what project is... but the shadow is the project... or a simple piece of the main project!
Jarrot... fatti sentire

Torna indietro - Came back to the Archive: Back - Indietro