Ecco la notizia da te scelta:
This is the new that you have choosed:
Buon Santo Stefano!
Postata il 26-12-2014 00:00:20 da kain the supreme
News per la sezione: general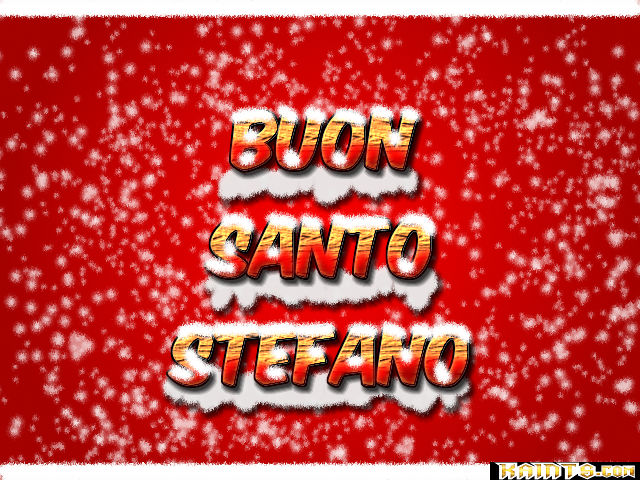 Ed ecco ancora una nuova Festività.
Auguri a tutti coloro che si chiamano "Stefano" e che oggi, Santo Stefano, fanno il nome o che sono nati (e festeggiano il compleanno).
Che oggi possa essere una giornata di pace e tranquillità per tutti.
Buon Santo Stefano!!
Torna indietro - Came back to the Archive: Back - Indietro